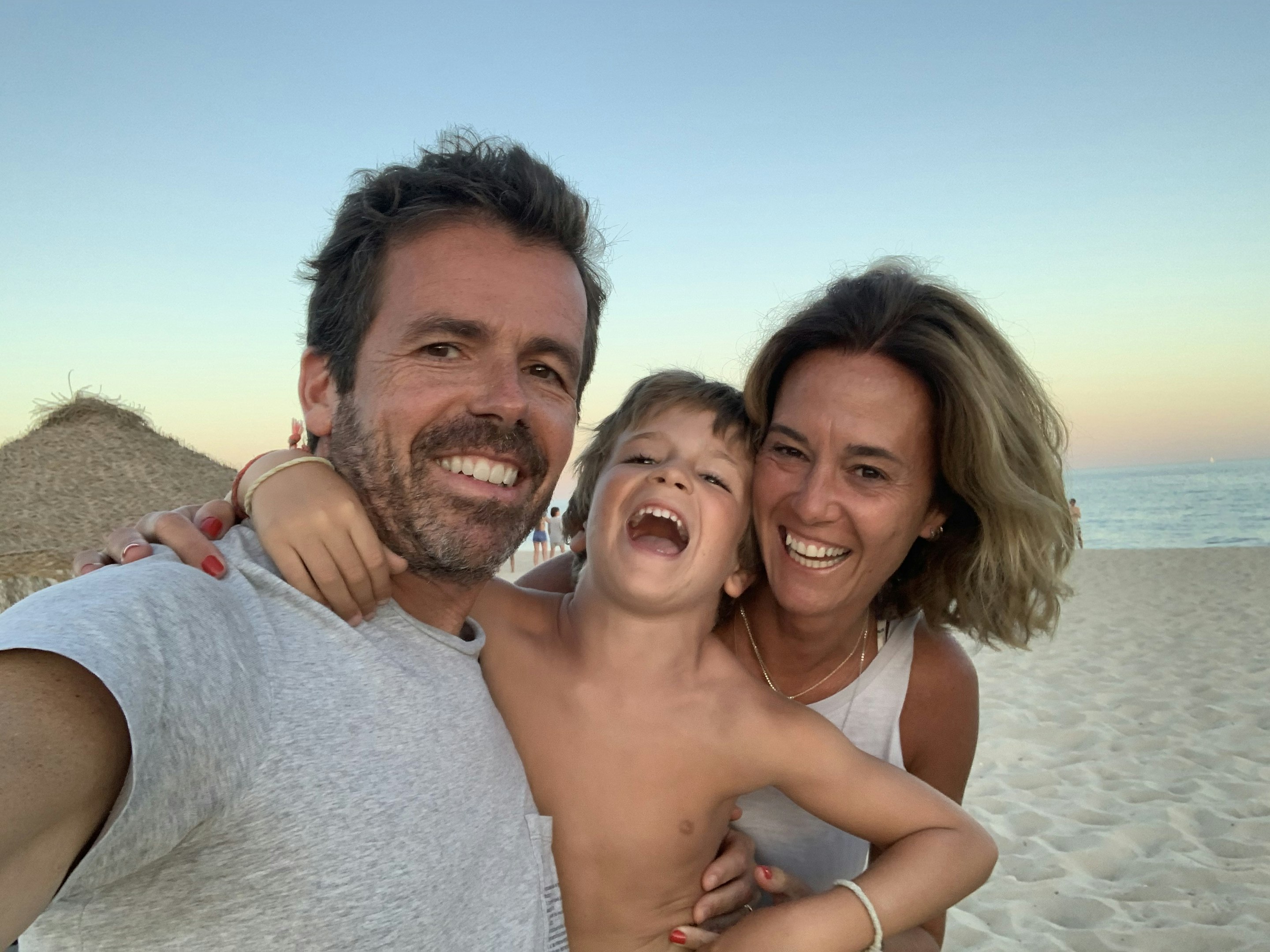 Gonçalo has been preparing for 20 years to be a writer/director. First as a copywriter and creative director in advertising agencies (BBDO and TBWA) and then as a writer, producer, tv host and creative director for three TV networks.
After writing/directing several short features and TV commercials, and preparing his first TV series, he can say for sure:
"I've never been happier".

AWARDS AS DIRECTOR
Directing Excellence Award - Southern Shorts Awards (USA)
Scriptwriting Excellence Award - Southern Shorts Awards (USA)
Best Horror Short - Southern Shorts Awards (USA)
Best of Show - Depth Of Field Fim Festival (USA)
Winner - Amsterdam Lift-Off Online Film Festival (Holland)
Winner - Short Cutz Lisbon (Portugal)
Finalist - Hollywood Just4Shorts Film Festival (USA)
Best Experimental Short Nominee - Redline International Film Festival (Canada)
Official Selection - Motel X (Portugal)
Official Selection - Hell de Janeiro Film Festival (Brazil)
Official Selection - Cine Horror (Brazil)
Official Selection - Sidney Lift-Off Film Festival (Australia)
Official Selection - New York Portuguese Short-Film Festival
Bronze - Lusos (craft)

AWARDS AS COPYWRITER AND CREATIVE DIRECTOR
Bronze Lion (Cannes Advertising Festival)
Grand Prix (RTC - TV break festival)
Grand Prix (CCP - Portuguese Creative Club)
Grand Prix (Press - SINOS - Portuguese Official Language Festival)
Grand Prix (Tv - SINOS - Portuguese Official Language Festival)
Grand Prix (Efficiency Awards 2004)
Grand Prix (Efficiency Awards 2007)
Grand Prix (TV Network Advertising Festival)
8 Gold, 12 Silver and 19 Bronze awards (TV Network Advertising Festival)
2 Gold, 1 Silver and 1 Bronze awards (Efficiency Awards)
Several Gold, Silver and Bronze awards in every Portuguese advertising festival from 1998 to 2011;
Awarded in New York´s Advertising Festival, Clio, EPICA, London International Advertising Awards, El Ojo and FIAP.
Best Agency for three times in a row (as copywriter and creative director at BBDO).
2 Short List (Cinema & Television International Sports Federation Festival)
Mention D´honneur (Cinema & Television International Sports Federation Festival)
Guirlande D´honneur (Cinema & Television International Sports Federation Festival)
The Nobel Prize winning José Saramago cried when he watched Gonçalo´s ad "Whale":
WHAT OTHERS SAY ABOUT GONÇALO:
"We are positive that Gonçalo's background as a copywriter and creative director will add value and creativity to every script he puts his hands on. To work with him on Jumbo's campaign was a very inspiring experience."
Diogo Anahory, BarOgilvy Creative Director
"Creativity, intelligence, sense of humor and responsibility. Gonçalo has all of that."
Cristina Basílio, Actress
"His vision, shared with precise words, leads the actor to effective and quick direction. It was an honor working with him."
Margarida Antunes, Actress
"Gonçalo has the right timing and the subtlety to look inside his characters."
Carlos Vieira, Actor
"He's objective, pragmatic, and always very well prepared."
Ricardo Magalhães, DOP
"He understands client concerns like no other director I've ever worked with. On set it looks like Gonçalo has been doing this for 20 years."
Paulo Bilú, Assistant Director
"Gonçalo has a huge capacity to work and produce ideas."
Pedro Bidarra, former BBDO Chief Creative Officer
"I never had a PPM (Pre Production Meeting) that went so well."
João Amaral, Advertising Ceative Director